May's value was tolerance. To be tolerant is to be accepting of yourself and others.

These children demonstrated this value:
Millie
Juniper Class
Manages distractions and interruptions without becoming irritated.
Milly
Elm Class
Helps and supports others with difficult work in class.
Erin
Birch Class
Tolerates people around him who are sometimes noisy.
Patrycja
Ash Class
Discusses challenging tasks respectfully with those who take a little longer to understand the new learning.
Bartosz
Oak Class
Understanding of others if they make mistakes.
Zuzanna
Holly Class
Always gives others extra help and is aware of their feelings.
Pawel
Rowan Class
Accepts that we are all different and respects this.
Amy
Alder Class
Respects all the children in Alder class and is tolerant when being asked to work with different partners.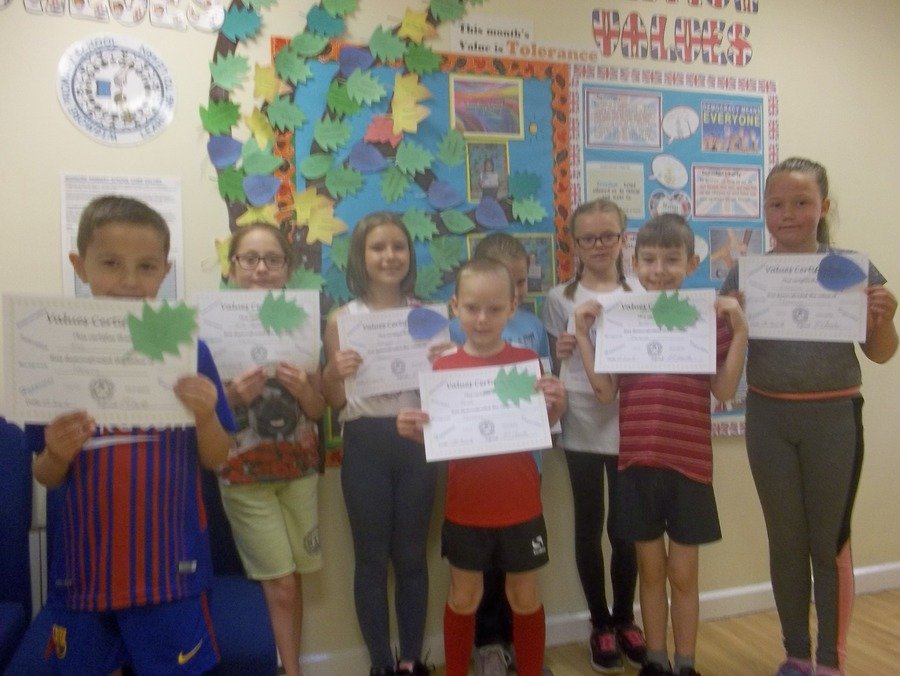 February's value was cooperation and the following people received certificates
Olivia W Works well with others and always cooperates
Alex M Really helped and supported a child at Dell Farm
Rufaro Rearranges her own time at lunch, to help another child
Ellie C Supports her table mates to help them achieve tasks set
Hawthorn Class The whole class cooperated beautifully to accept the paper tower challenge! Well done Hawthorn Class.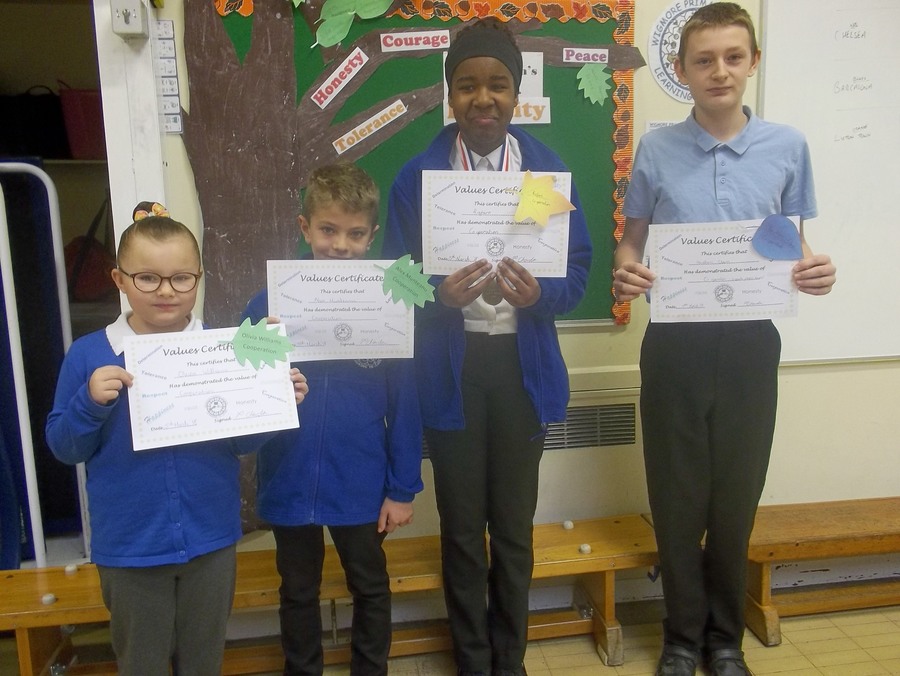 January's value is DETERMINATION.
| | | |
| --- | --- | --- |
| David | Oak | He has Great determination in his maths |
| Kyle | Hazel | Was Finding our assembly hard to take part in but he kept going and performed really well in front of school and parents. Well Done! |
| Jack | Juniper | Has Struggled with maths in the past but has made a real effort to increase his understanding and is putting his hand up a lot more now. |
| Callum | Rowan | Never Gives up! He is determined to complete a task and this has led to him making super progress especially with his writing. |
| Alex | Birch | Shows determination in everything he is asked to do. |
| Bogdan | Alder | Shows Real determination to do the right thing and improve his learning across the curriculum. |
| Isla | Ash | Showing real determination to develop her phonics knowledge (blends)and mathematical understanding |
| Amy | Holly | Shows great determination in all areas but particularly maths, she works hard to ensure she finally understands her work and watching her face when she's finally confident is a real picture! |
| Layla | Yew | She is determination to improve her writing by using her phonics to spell accurately. |