Here at Wigmore we try to compete in as many sports competitions as possible and our target is to have every pupil represent the school during their time at Wigmore. Below are some selected results -
2017 - 2018
Incredible performance from the yr. 5/6 cross country team.
15 pupils competed in this years cross country event, which was held at Lewsey park. A very popular event with over 100 children in each race. Our team did fantastically well winning 15 medals and the Yr 5 girls and the Yr 6 girls teams both winning their team events overall. Special mention to Grace (Yr 5), Leighton (Yr 5) and Cynthia (Yr 6) who all came 2nd in their races and to Nicole who competed for the Yr 5 girls team even though she is only Yr 3 and finished a very respectable 32nd.
10 pupils went to Inspire and represented the school at a invasion games festival. Pupils had the opportunity to play 4 different sports including rugby, hockey, bench ball and basketball. Pupils really enjoyed the occasion and cant wait for the next one.
19 pupils represented wigmore at this years event held at Luton rugby club. Both teams played great free flowing rugby and both myself and Mr Dockerill were proud of the pupils performance, attitude and sportsmanship shown by all.
15 pupils represented Wigmore, with the event being held at Luton rugby club. For the majority of the pupils this was their first rugby matches and they all did superb, showing off the skills they have learnt in PE. Well done to all on what was a fantastic day.
Girls Football Tournament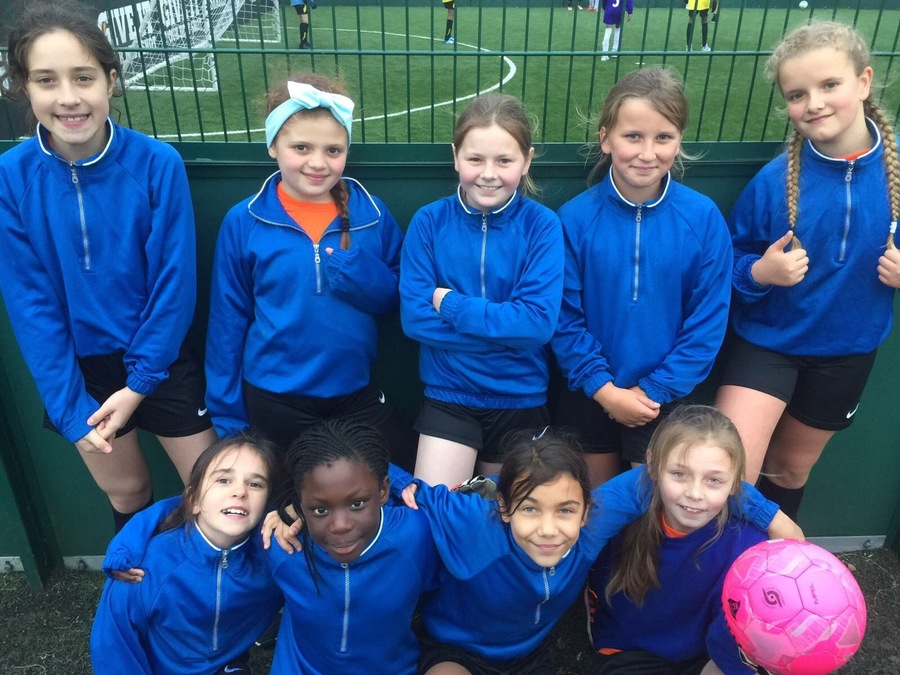 Congratulations to the girls football team who reached the quarter finals of this years event held at Playfootball.net. The team narrowly lost 2-0 to Foxdell in the quarter finals. 6 games were played with the team loosing 2, drawing 2 and winning 2. great effort by all.
The netball team have done amazingly well by topping their pooling league in this years Luton Schools netball league. The girls won all 5 games they played and scoring at incredible 53 goals. Results below -
The Yr 5/6 football team have finished their pooling league at this years Luton schools football league. The team were drew in a tough group with some very good teams and the boys had a very respectable record of lost 3 and won 2 matches. The team was getting better with every game being played with the boys starting to gel and play some great free flowing football.
18 pupils competed in the south and east region indoor athletics @ Inspire sports centre. Pupils participated in events such as obstacle relays, hurdle race, long jump, javelin and many more. Wigmore came a respectable 4th place out of 12 schools and have now qualified for the Luton Finals to be held in January. Well done team.
10 pupils participated in this years event. Pupils competed in 6 different events including speed bounce, throwing, running and catching events. Out of 18 schools wigmore finished an incredible 4th place overall, narrowly missing out on the bronze medals. Superb performance from the whole team.
Yr 3/4 Sportshall Athletics
20 pupils represented the school athletics team at the sportshall event held at inspire. Pupils competed in events such as relays, long jump, triple jump, speed bounce, javelin, plus a lot more. Pupils performed amazingly well finishing 3rd out of 13 schools and qualifying for the Luton Finals in January.
6 pupils represented Wigmore at this years Kurling event held at Luton 6th Form. Fantastic afternoon had by all and thank you to all staff who helped.
Luton Sportshall Athletics Finals
Congratulations to both our Yr 3/4 and Yr 5/6 athletics teams who both finished a very respectable 5th overall in both athletics finals events. All pupils performed amazingly well showing great determination to do well in their events.
9 Pupils represented wigmore at this handball event held at Luton 6th form. The pupils haven't played much handball before and it was a new experience for most of the pupils. The team played 5 matches, loosing 1 and winning 4. Well done to the whole team. Pics to follow shortly.
10 year 2 pupils attended this years net and wall festival. The event gave pupils the opportunities to compete in sports like volleyball, tennis badminton and parachute games. All the pupils loved the occasion and cant wait for the next one.
Well done to both teams who participated in this years event held at Playfootball.net. Both teams played some good football in what was cold conditions and a very high standard of play. Sadly our teams went out in the group stages but very proud of the commitment shown by all of the pupils.
Congratulation to the school cricket team who have qualified for the quarter finals of this years event. The team only lost one game in the group stages which will now see them play Linden school on Wednesday 7th March.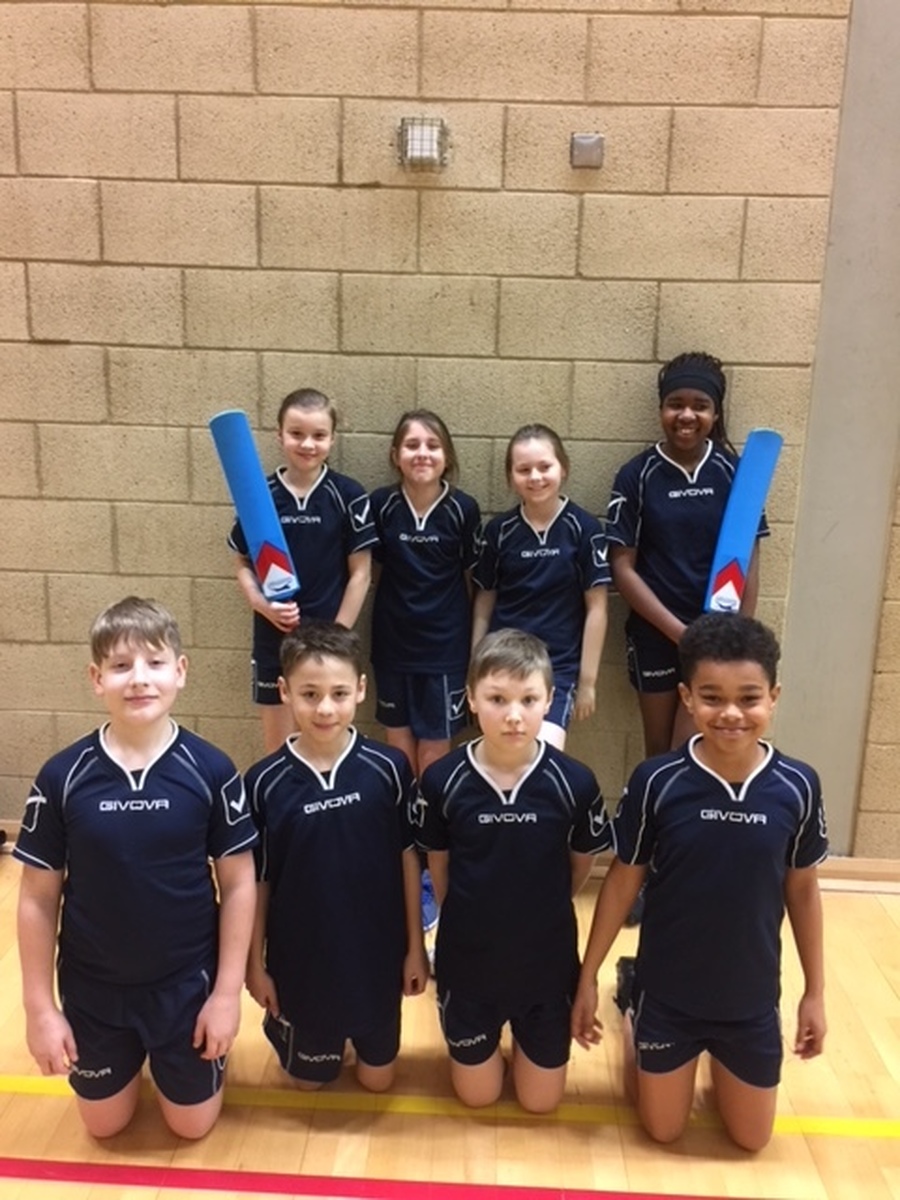 16 pupils split into 4 teams represented Wigmore at this years event held at Stockwood park. Wigmore won both the Yr 5 boys and the Yr 6 girls cross country relays. Some incredible performances with our yr 5 boys team having the fastest time out of all events and the 3 of the 4 girls from the Yr 6 team had the top 3 individual times. Amazing!!! Below are individual times and congratulations to Cynthia who had the fastest overall Yr 6 girls time and to both Josephs who both got the fastest boys Yr 5 times. Special mention to Chloe as she had the 3rd fastest time in the Yr 6 girls race and only being in Yr 4 herself a truly amazing performance.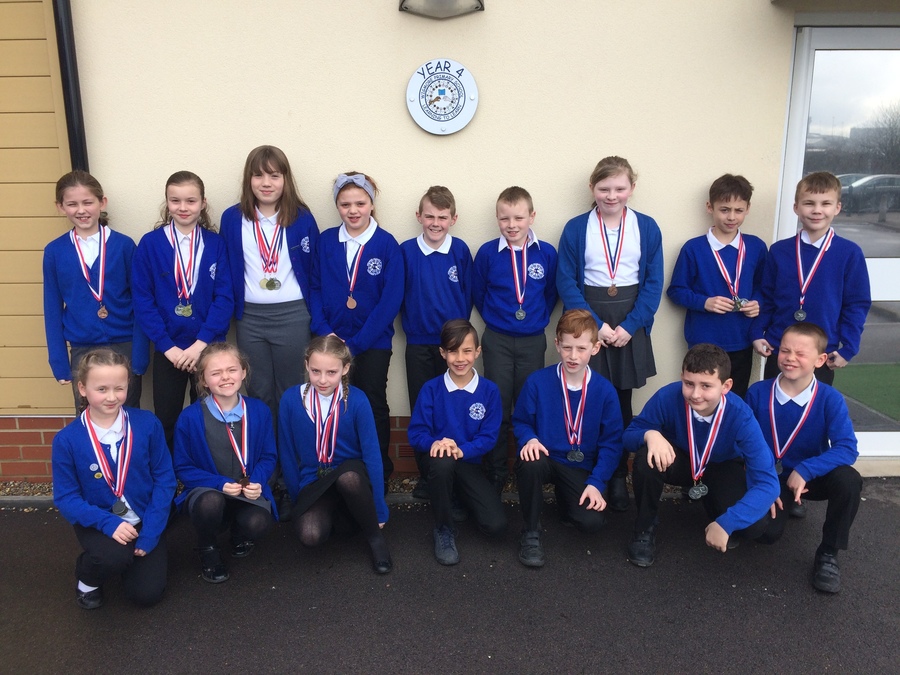 Wigmore win an incredible 25 medals including 7 golds at this years Luton schools swimming gala. Attached below our the results from the event.
Luton Town FC EFL Day Of Action Festival
7 pupils participated in a special football event hosted by Luton town FC. The event allowed the pupils to play in friendly matches against other teams and the amazing opportunity to meet the Luton manager Nathan Jones and two players' Danny Hylton and Alan sheehan. Great day had by all.
Pupils represented Wigmore at this years quadkids athletics event held @ Stockwood athletics track. Pupils competed in 4 events - 75m sprint, 600m, Long jump & Vortex howler throw. Pupils performed consistently well and finished 4th overall out of 18 schools.
20 pupils represented Wigmore at this years golf event hosted by Ashcroft High School leaders. All the children really enjoyed the occasion. Both teams performed amazingly well, with one team finishing 6th and the other team picking up the bronze medal coming in 3rd.
Yr 1/2 Quadkids Athletics
8 pupils from yr 2 represented Wigmore quadkids athletics event hosted at Stockwood athletics track. Pupils competed in 4 events: 60m Sprints, 300m, Vortex howler throw and long jump. The team came second overall winning the the silver medals. Great Work!
Congratulations to the Yr 5 Golf team who finished 2nd and have now qualified for the county finals in June. Pupils competed in several golf skills test, testing their putting and chipping skills. Mr Dockerill was very proud of the pupils performance.
8 pupils represented Wigmore at a sports festival, were pupils played alternative sports like Sitting volleyball, Table cricket, Polybat, Kurling, Petanque, Goalball, Boccia and Golf. Pupils had a great morning and are looking forward to the next festival.