Early Years
Foundation Stage Unit set up
In September all children begin the Foundation Stage on a part time basis building up to full time by the second week. During this time children and staff will get to know each other and begin building relationships.
The Foundation unit includes four class rooms and an outdoor area. The children are put into three registration groups, although they will be working with all members of staff, teachers and teaching assistants.
The School Day
The organisation of the school day changes over time as the children grow in their learning and development. We begin by getting to know the children as individuals, their personalities, interests and needs before beginning a process of assessment to provide a baseline from which to provide future learning opportunities.
By the Spring term we begin to introduce a more standardised timetable which looks as follows:
Each day starts off with registration. This is then followed by a short whole group Literacy session led by the teachers. This includes big book, guided reading and guided writing sessions.
The children will then be given the opportunity to experience adult and child initiated activities in all rooms and the outside area: 'Choosing time'. This includes the opportunity to spend time outside as well as snack time. (Snack consists of milk or water and a healthy snack provided by the Healthy Schools Scheme)
After Choosing Time the children will have a Numeracy session. This includes number recognition and counting activities as well as some skills learning. Again this carpet time will be followed by child and adult led activities.
This is followed by lunch.
After lunch the afternoon begins registration and the children are bought back together again to take part in a Jolly Phonics session where each day they will learn a new letter or sound.
Then adult led sessions based on our theme and Foundation Stage Areas of Learning; Personal, Social & Emotional Development, Communication and Language, Literacy, Mathematics, Understanding the World, Physical Development and Expressive Arts & Design.
Then more 'choosing time', playtime and story or 'Show and Tell' before 'Home Time'.
Each group will also have at least one indoor and outdoor PE and Games session each week.
Choosing Time
This may be referred to as 'Child Initiated Play' – CIP or 'Continuous Provision'.
Activities are set up in each room for the children to access independently. The main emphasis being whatever is got out is put away before moving onto the next activities. Adults will be making observations of the children and taking photographs during their learning and play to help complete the Foundation Stage Profile.
At times the children will be working in small groups with an adult for adult led activities. At other times the children will be undertaking child initiated activities. At given times the children will be allowed free flow of all three rooms to participate in both adult and child initiated activities, the emphasis being on learning through play and the children becoming independent.
Throughout the Autumn Term and the rest of the year routines will change to allow all children to settle in and experience a variety of activities in various ways. The emphasis being on learning through play and having fun whilst learning. Although the children themselves will probably not realise at the time.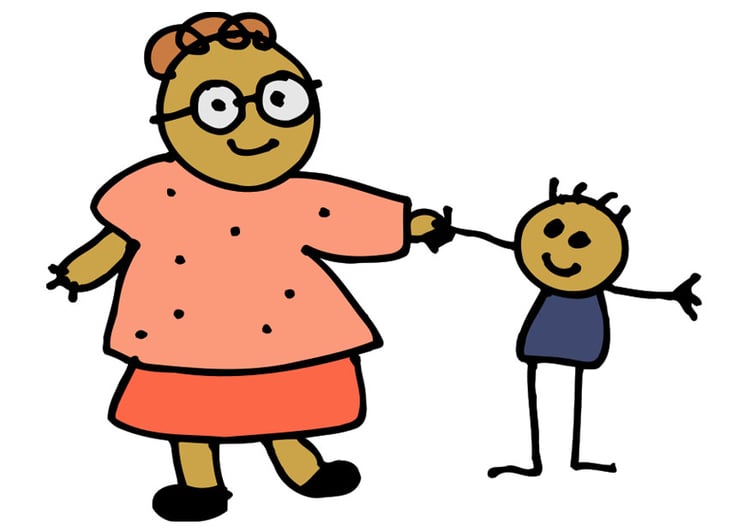 Characteristics of Learning:
Throughout 'Choosing Time' the Early Years Team will be exploring the characteristics of effective learning. These are a key element in the early year's foundation stage. They detail the ways in which children should be learning from their environment, experiences and activities. Children up to the age of five should all be displaying the characteristics of effective learning every day.
The characteristics of effective learning are split into three main areas and then three sub sections within each area. These are 'playing and exploring' which shows how the child is engaging, 'Actively learning' which shows the motivation behind the child's learning, and finally 'creating and thinking critically' this shows the thought processes behind learning and new achievements.
The environment and activities need to ensure they enable all of the characteristics to be explored. Practitioners need to then be able to identify when a child is using the characteristics and use this inform future planning to create further opportunities or to make changes to the environment.
Independence:
We will gradually encourage children to become independent and take responsibility e.g. put Book Bags in trays, hang coats up, pass on letters from school to parents/carers, good listening, good sitting, hands up to answer questions, lining up quietly, focusing on work during adult led activities, helping tidy up and put away equipment, play cooperatively, show respect to each other and to all adults.
Transition
At Wigmore Primary School we endeavour to ensure a smooth transition for pupils between pre-school and/or Nursery and the Reception class and also between EYFS and Key Stage 1.
Children and parents/carers need to feel secure and confident to face the challenge of starting school and the significant changes as they progress through their school life.
At Wigmore, we recognise that children are vulnerable at all stages of transition.
We implement a range of strategies and activities to ensure a smooth and happy transition between settings and year groups.
Partnership with parents
We strongly believe in partnerships with parents. You are the first expert on your child and for this reason we want your help, support and input into your child's school life and FSP.
We offer a range of Family Learning in the Autumn and Spring terms as well as a Curriculum Meeting which supports transition and tells you what you need to know when starting a new school.
Individual Parents Meetings – We provide the opportunity for you to come in and look at your child's profile, give feedback and add to it. Meetings take place within school time and last 30 minutes (15 minutes to read through the profile and 15 minutes to talk).
WOW Stars – We are very interested in your child's achievements at home. Please talk to us about your child's successes outside school or their concerns. One way to do this is to complete our 'WOW Stars'. These will be displayed in school and achievements will be celebrated and shared through our weekly notes.
Each week we hold two Parent Reading Sessions in which parents, carers and other family members are invited to come into school and share a book with their child. We have found this to be a hugely beneficial and enjoyable way to involve parents in their child's school life as well as to raise the profile of Reading in the Early Years.
We always make ourselves available to talk about issues and concerns.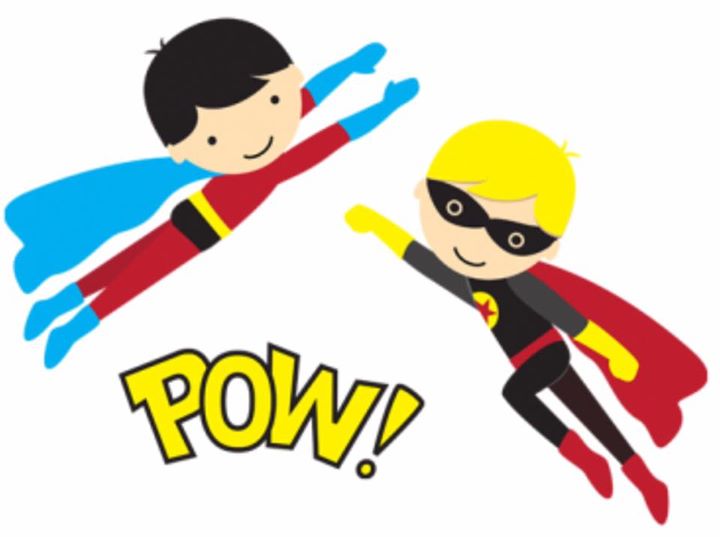 Topics
Each half term's learning is based around a theme:
Autumn 1 - All About Me
Autumn 2 - Superheroes
Spring 1 – Fairy Tales
Spring 2 - Journeys
Summer 1 - Growing
Summer 2 - Dinosaurs
You will receive details of these topics each week through our weekly newsletter. This letter will outline what is being taught through each area to allow you to support your child learning at home.
Foundation Stage Curriculum
Early years foundation stage. The early years foundation stage ( EYFS ) sets standards for the learning, development and care of your child from birth to 5 years old. All schools and Ofsted-registered early years providers must follow the EYFS.
The Foundation Stage Curriculum underpins all the future learning by supporting, fostering, promoting and developing children's skills as outlined in the seven areas below;
The 7 Areas of Learning are:
Personal, Social and Emotional Development supports the transition between settings, providing opportunities for each child to become a valued member of the group or community and promoting a strong self-image and self-esteem; in particular an enthusiasm for knowledge and learning and confidence in their own ability to be successful learners. Opportunities are provided to enable them to develop and learn social skills to know how to cooperate and work harmoniously alongside and with each other, listen to each other and to be able to concentrate on their own play and group tasks.
Physical Development develops the children's understanding of how their bodies work and what they need to be healthy and safe. This includes both fine motor and gross motor skills.
Literacy supports the children's development in Reading and Writing.
N.B. The children also access daily phonics teaching
Click here to link the information on Phonics teaching and learning at Wigmore
Communication and Language supports children in talking in a widening range of situations, responding to adults and peers, practising and extending their vocabulary range and communication skills. This provides all children with the opportunity to explore, enjoy, learn about and use words in a broad range of contexts and to experience a rich variety of books.
Mathematics supports the children's development and understanding of numbers, measure, shape and space. This is developed, as with all Early Years learning, through practical activities.
Understanding the World provides the opportunities for all children to solve problems, make decisions, experiment, predict, plan and question, explore and find out about their environment, people and places in their lives.
Expressive Arts and Design allows the children to explore their thoughts, ideas and feelings through art, design and technology; music, movement, dance and imaginative role play activities.
All the above areas are accessible to all children within the Foundation Stage through play and describes everything the children do, see, hear or feel within the setting, planned and unplanned.
Children learn and develop through playing, exploring, being active, creative and being asked questions to help their thinking.
Click here to find more information on the Early Years Foundation Stage
The 'What to expect, When?' booklet gives guidance on your child's learning and development in the early years foundation stage.
You can find out more about the stages of child development by clicking here
MOST IMPORTANTLY YOU SHOULD PLAY TOGETHER AND HAVE FUN!